New Lis Pendens filings dropped to lowest point in almost 5 years.
There were 1,937 new Lis Pendens filings in the First Quarter of 2011.
This number represents the lowest quarterly count since the second quarter of 2006, and a 48% drop from the first quarter of 2010.
The total Lis Pendens filing activity for the quarter was 2,428, but that included 491 re-filed items, almost all of which were originally filed 3 years ago and had to be re-filed to avoid automatic expiration.
As we have reported on earlier posts, this re-filing number has been steadily increasing since the last quarter of 2009.
In the first quarter of 2011, the re-filings represented 20% of the total number, the largest ever percentage.
The charts below show the quarterly activity beginning in 2005.
Please note that the dip at the end of 2008 and the beginning of 2009 was due to imposed legislation that caused a 3 month delay in filings.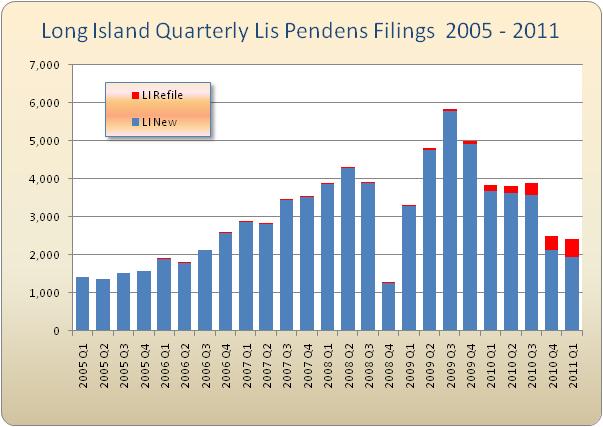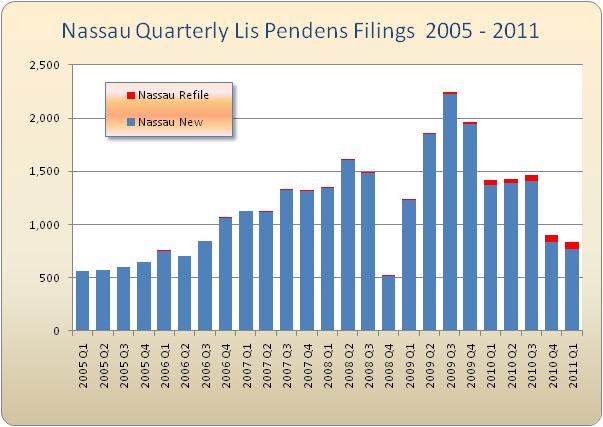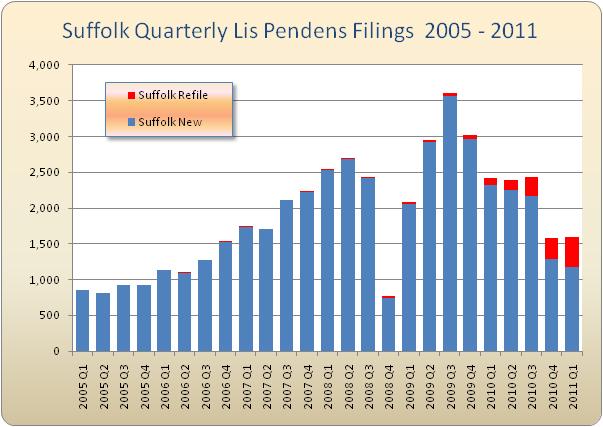 For complete information on Long Island Sales and Lis Pendens, visit
The Long Island Real Estate Report Stats/Trends area.