The North Fork Table is a venerable institution we all got to cherish: In just a few years Mike and Mary Mraz, Claudia Fleming, and Gerry Hayden incorporated the best of North Fork (Sea) food, produce and wine into the place I cannot picture the North Fork without anymore. Our Southold office could not imagine better neighbors! Just ask any of our agents.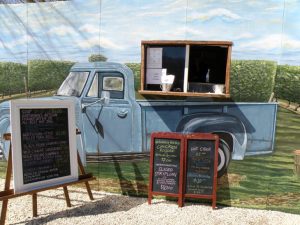 Almost everything the North Fork Table does warrants a blog. But the Lunch Truck – the newest idea of these culinary creators- taps right into the essence of the North Fork – for lunch! – and all you who enjoy lunch should know about it! The concept is simple and very North Fork – the food – take out only- is remarkable and reasonable. Their Steak (Filet) sandwich is out of this world, their North Fork pulled Pork sandwich delicious. Service is quick and friendly – a step above.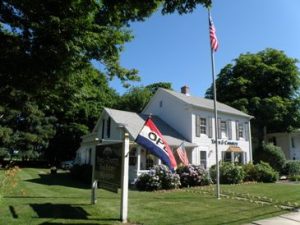 So come visit our Town and Country offices in Southold to talk about Real Estate -buying or selling- around Lunch Time – and bring your appetite!