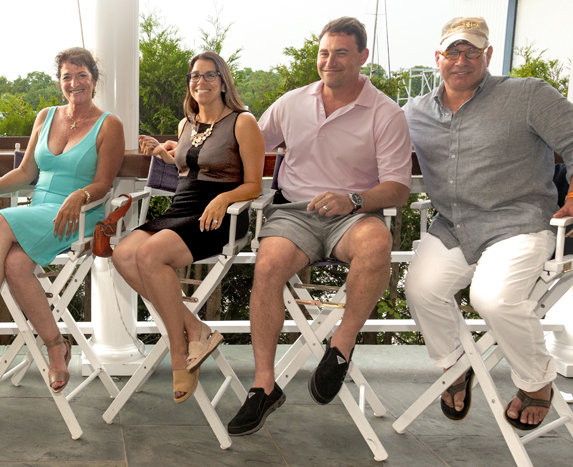 There's almost nothing better than a breezy summer night in the Hamptons sipping rose under a rose-colored sky by the waterside watching the yachts and sailboats go by. It does, however, get better when you are enjoying said rose at East Hampton Point surrounded by friends and colleagues at Town & Country Real Estate's annual mid-summer cocktail party. That was the scene on July 14th when over 100 agents, brokers, family, and friends from the Hamptons and North Fork offices gathered to enjoy the good life for a few hours.
CEO and President Judi Desiderio was thrilled to see so many agents and brokers from all seven offices at the party. "What a great night! I love to see everyone relaxing and enjoying each other's company. At T&C, we're all about our people!" said Judi.
And what do real estate pros talk about at a cocktail party? Real estate of course. There must be something in the water because all around the party agents and brokers were excitedly chatting about all of the deals in the works. From sales and last-minute summer rentals to long term commercial leases, the East End real estate business is looking good for Town & Country Real Estate.
"Mother Nature blessed T&C with a beautiful sunset over the harbor," said Judi. "Great people, great setting, great party, and spectacular sunset. What more could you ask for?"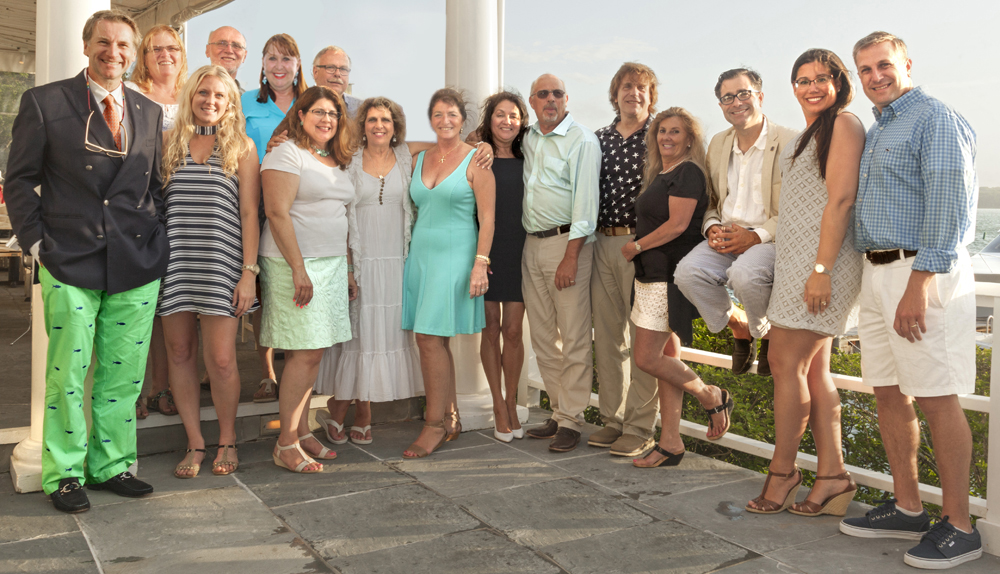 All Photos by CB Grubb