The 2010 full year sales numbers show a dramatic decrease in Foreclosure Closings in the 4th Quarter of 2010.
Foreclosure Closings represent those properties that have been lost by the homeowner after going through the complete foreclosure cycle (Lis Pendens, Judgment of Foreclosure and Auction Sale).
The chart and table below show the figures for the past 5 years.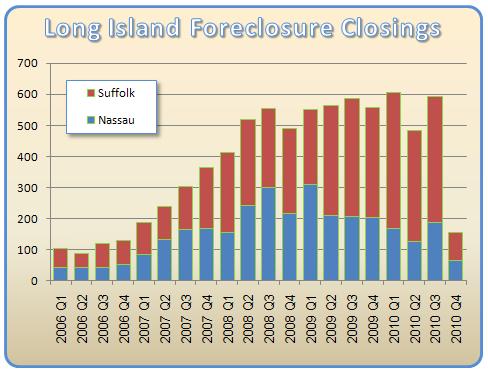 As the chart clearly shows, beginning at the end of 2006, Foreclosure Filings began a remarkably consistent rise over seven quarters, raising the quarterly rate by 330%. The count then leveled off for the next 9 quarters, averaging approximately 550 closings per quarter.
The 4th quarter of 2010 has recorded only 157, representing a 72% drop from the average of the past 9 quarters.
Many Foreclosure Closings are filed much later than they actually occur, but it is not likely that the late filings will significantly impact these numbers.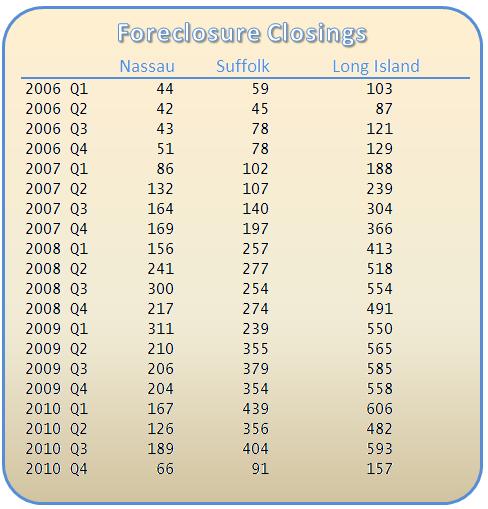 For complete information on Long Island Sales and Lis Pendens, visit
The Long Island Real Estate Report Stats/Trends area.