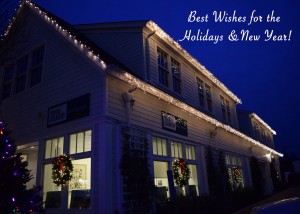 As the holiday season is now here, it is important to express our gratitude to those who are special in our lives … our family, friends, work colleagues and others – and not just those who we think about often, but those who have played an important role in our lives in the past. Reach out with a friendly Hello and inquire how things are going. Let people know that you are thinking of them, recalling fond memories and expressing best wishes to them and their families. Here at Town & Country Real Estate, we believe in the power of giving back to our roots, whether it be by making charitable donations or by volunteering for local community organizations offering our time, insight, and talent. Quality of life here on the East End is vital, not only for our business, but to each of us personally, so we go to great lengths to do our part in paying it forward in this special place that we call home.
Let us count our blessings and remember to think of those less fortunate. Over this holiday season, if you can – participate in fundraisers for local charities, contribute to food pantries, donate winter coats, toys, books, clothing and other items to those entities organizing drives and hosting collection points for the needy. Helping others who may be struggling, no matter how large or small your contribution may be, is a wonderful way to give back to your community and makes the holiday season all that more merrier. Remember our veterans and those currently serving in the armed forces for the sacrifices they have made and continue to make for the freedoms we enjoy in this great country.
Merry Christmas, Happy Hanukkah and Best Wishes for the New Year!