Dr. Beach has announced the Top 10 Beaches in America and our very own Main Beach in East Hampton has ranked #4. In addition, this is the only Hamptons, or Long Island beach for that matter, making the list this year. For years Coopers Beach in Southampton has been on the list, many years ranking higher than Main Beach, but unfortunately this year we do not see a favorite beach among Southamptoners ranked.
Dr. Beach has been ranking the Top 10 Beaches since 1991 and uses fifty different criteria to evaluate a beach, which include water and sand quality as well as safety and environmental management.
Here's what he has to say about our Main Beach:
"Main Beach provides the perfect blend of nature and built environment. Wealthy summertime residents flock here to the beaches protected by a conservation easement, dating back over 300 years. Main Beach is a great place for star-spotting, since many actors and actresses frequently visit this beach for its idyllic setting in a small village. The big, wide sandy beach made of quartz has towering sand dunes and beautiful clean and clear blue water. The best way to get around this beach is on bicycle in order to avoid parking and to take in the beautiful vista."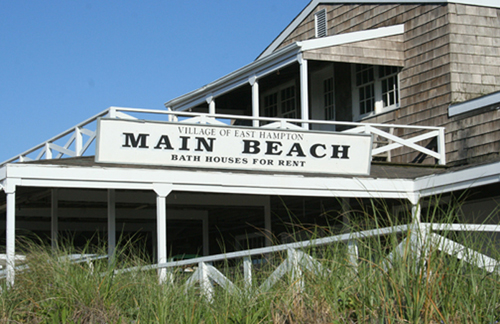 Here's a list of all the Top 10 Beaches for 2011.
Siesta Beach, Sarasota, Florida
Coronado Beach, San Diego, California
Kahanamoku Beach, Waikiki, Oahu, Hawaii
Main Beach, East Hampton, New York
Cape Hatteras, Outer Banks of North Carolina
St. George Island State Park, Florida panhandle
Beachwalker Park, Kiawah Island, South Carolina
Coast Guard Beach, Cape Cod, Massachusetts
Waimanalo Bay Beach Park, Oahu, Hawaii
Cape Florida State Park, Key Biscayne, Florida