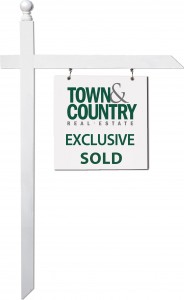 Newly built single family residences across the country jumped 12.4% according to the just released U.S. New Home Sales Report. July 2016 was the best month-to-month increase since October 2007. Year-to-year the July increase was a whopping 31.3%! This puts new home sales levels back to levels equivalent with levels prior to the Great Recession, but below all-time highs reached in 2005.
According to the US Commerce Department, the seasonally adjusted annual rate of 654,000 newly built homes traded hands. In fact, the total amount of new homes sold in the U.S. for the first half of 2016 was up over 12% compared to the same period in 2015. Economists believe historically low-interest rates and strong job markets are the main contributing factors.
Additionally, many young home buyers have been sitting on the sidelines for several years and are just now beginning to realize the importance of homeownership.
New homes create jobs. Not only by the construction of the home but there are jobs created with ancillary services such as landscaping, decorating, etc. All of these jobs markets see significant increases when home sales increase.
Finally, the National Association of Realtors collaborated on the strengthening home sale markets with June's report on previously owned homes, which hit a 10 year high. Real estate has been the beacon!