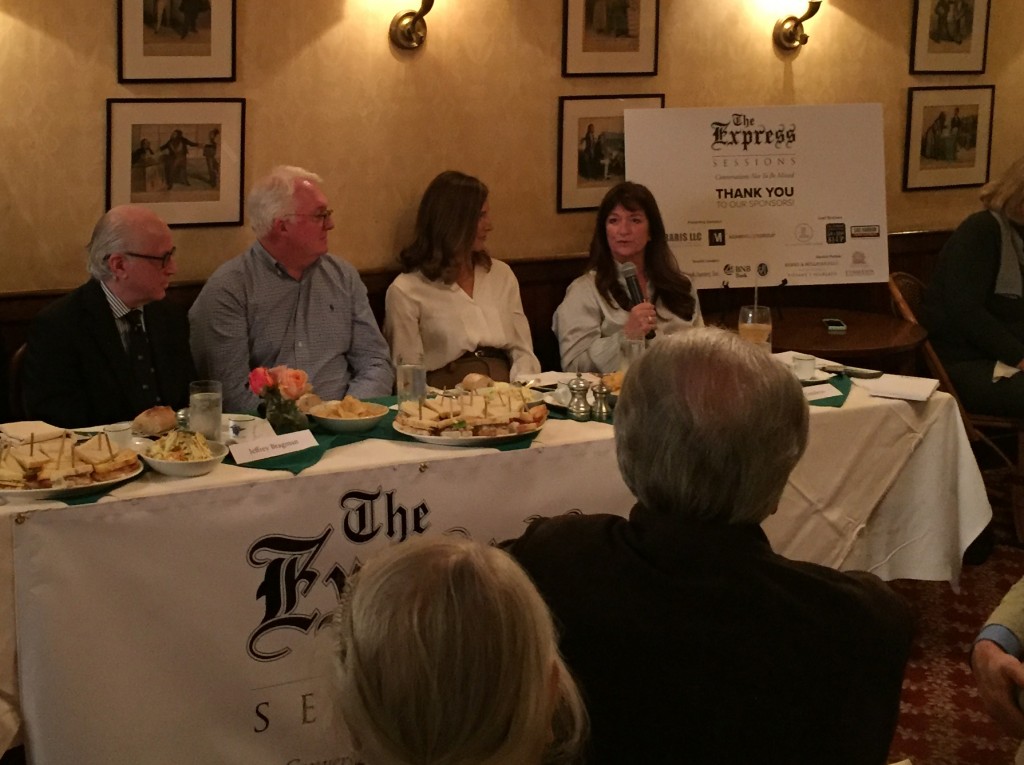 The Sag Harbor Express hosted an informational luncheon forum on the topic of AirBNB and what impact short term rentals are having on our communities. The lunch, held at the American Hotel, included the following panel members: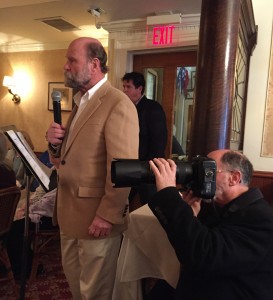 Jay Schneiderman – Supervisor Southampton
Scott Russell – Supervisor Southold
Jeffrey Bragman – East Hampton Town Board
Adain Corish – Sag Harbor Village Trustee
Leigh Gallagher – author of "The Airbnb Story: How Three Ordinary Guys Disrupted an Industry, Made Billions . . . and Created Plenty of Controversy"
Judi A Desiderio – CEO Town & Country Real Estate
Brian Boyhan, Publisher, and Gavin Menu, Co-Publisher, of the Sag Harbor Express mediated the forum starting with one question for each panel member. Open questions followed.
The general concern was what impact AirBNBs are having on businesses and the "neighborhood" and quality of life for those who live here and/or live next to a home that is rented through AirBNB. Another topic discussed was the success of the rental registry for both the towns of Southampton as well as East Hampton.
The forum was a platform for all voices to be heard and was well attended by business owners as well as home owners from Hampton Bays to Shelter Island.
This was the second forum sponsored by The Sag Harbor Express. The first one held was on the topic of affordable housing. The Sag Harbor Express plans on continuing with these very informative lunches in the future.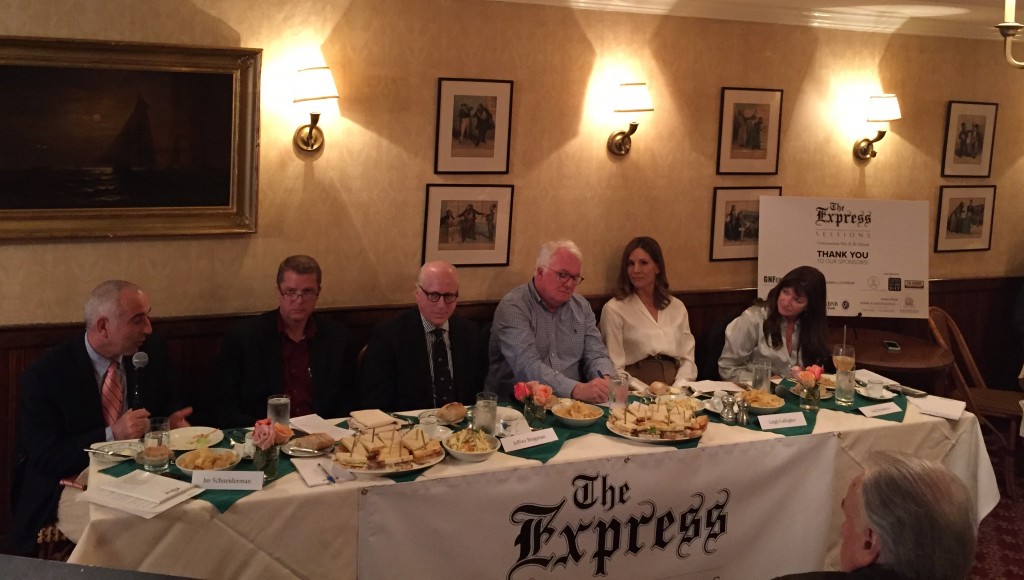 ---
Town & Country Real Estate Expands On The North Fork With New Greenport Office Opening This Spring
Thursday, February 22nd, 2018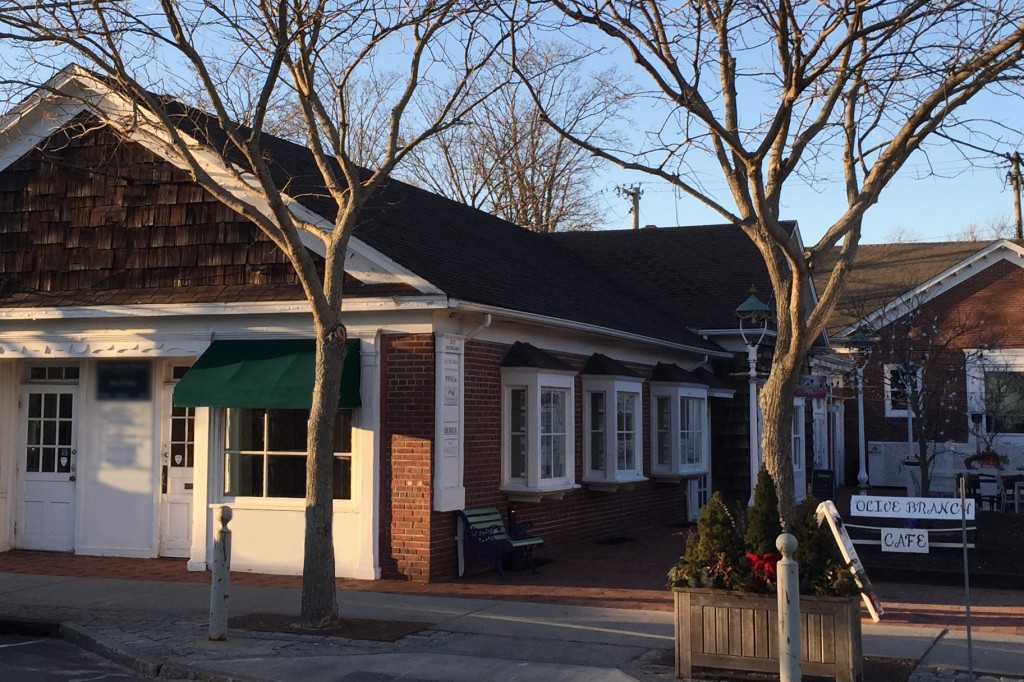 Renovations have begun on Front Street in Greenport as Town & Country Real Estate prepares to open its 8th office at 120 Front Street, Greenport, NY. Already the largest independently-owned and operated real estate firm on the East End of Long Island, NY with over 160 real estate agents and 7 offices spanning the Hamptons, Shelter Island, and North Fork the company's expansion into Greenport was the clear next step.
Opened in 2005 and helmed by Judi Desiderio, with managing partners Nancy McGann and Janet Hummel, there was always a master plan in place to open an office in Greenport. Desiderio explains, "Greenport is a popular hub on the North Fork. From the carousel to the great shops and award-winning restaurants, there's so much to do there."
"The North Fork real estate markets are uniquely different from the Hamptons real estate markets," says Desiderio. "There's a different vibe, a different clientele, a different heartbeat." Each of our individual offices reflect these subtle differences, staffed by true locals who know their market as no other.
"Our new North Fork flagship location will be home for some of the North Fork's best real estate agents, as it has been for so long, to best serve their clients and customers," says Joan Bischoff van Heemskerck, Town & Country Real Estate's North Fork and Shelter Island Executive Sales Manager. "Town & Country is a great place to work, providing superior support for its agents, to service all North Fork Real Estate needs!"
Why Greenport? Desiderio explains, "Greenport is such an ideal place for an office because of the foot traffic. And who knows more about great locations than real estate agents." And, like many of the firm's exclusive listings the new Front Street office will enjoy a truly great waterview location in the center of the Village across from the vibrant Mitchell Park.
"All of our offices are in the center of town. This space is in the center of the core business district of Greenport – it's prime!" says Desiderio of the expansion. "With this new office we're expanding our footprint and will be hiring agents to accommodate our expansion. We're renovating the space and plan to move into the office this spring in preparation for the summer season."