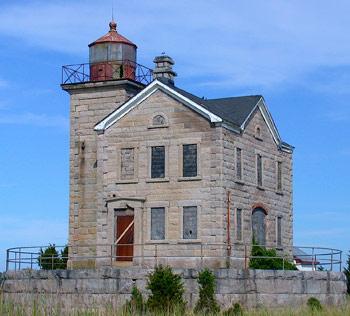 The Cedar Island Lighthouse was built in 1839, and was used as the home port to 29 whaling ships and 20 fishing and transportation ships. In 1934 the lighthouse was decommissioned and privately owned by numerous people until the late 1960's when Cedar Island Lighthouse became a part of Cedar Point Park in Suffolk County.
Through the years, vandalism and weather have ruined one of history's "architectural treasures," and now the Long Island chapter of the U.S. Lighthouse Society has been authorized by Suffolk County Parks to restore the lighthouse.
The process to "Relight the Lighthouse," has been started and now it's up to us to get this transformation moving. The Committee hopes to raise approximately $2 million to convert the lighthouse into either a bed and breakfast or museum.
Make a donation to The Long Island Chapter of the United States Lighthouse Society