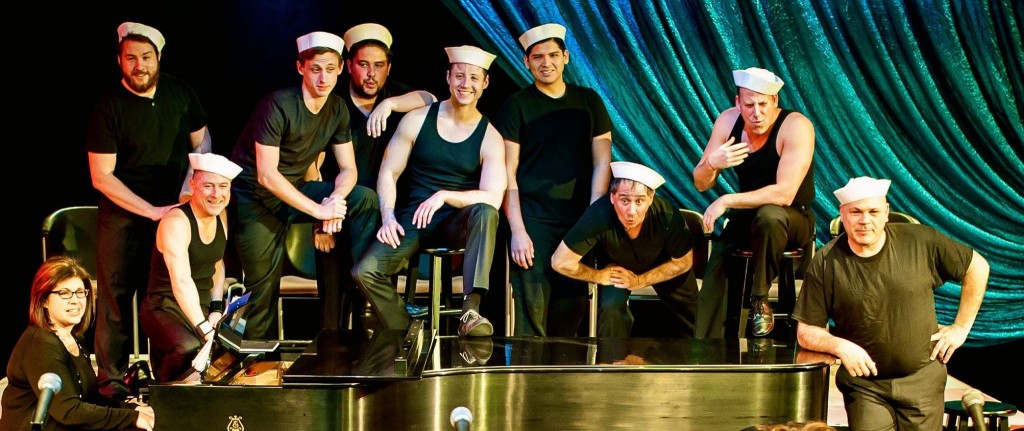 Escape the Hamptons winter bluster, at least for a short while, to the wondrously enchanted South Pacific islands as envisioned by director Michael Discher and his Center Stage Theater at Southampton Cultural Center, with musical direction by Amanda Jones. The captivating melodies – "Some Enchanted Evening" and "I'm In Love With A Wonderful Guy" – will tug at heartstrings while fast-paced production numbers, the trademark of Rogers and Hammerstein's beloved musicals, have audiences leaping for joy.
A big Bravo to two members of the brilliant cast who hail from Town & Country Real Estate – Hamptons real estate agents Julie Crowley and Aaron Kaufman, both of our Southampton office. Led by Shannon DuPuis and Darren Ottati others in the cast include Douglas Sabo, Daniel Becker, Kimet Speed, Jose Coropuna, Richard Gardini, Dakota Quackenbush, Scout Whiting, Jonathan Fogarty, Joey Giovingo, David Hoffman, Brianna Kinnier, Jack Seabury, Christina Stankewicz, Josephine Wallace, and Kristin Whiting.
Catch "South Pacific" at Southampton Cultural Center (25 Pond Lane, Southampton) on Thursdays at 7:30 pm, Fridays and Saturdays at 8 pm, and Sundays at 2:30 pm, through March 20. Tickets are $25 for general admission, $12 for students under 21. Visit scc-arts.org or call 631-287-4377 for more details.