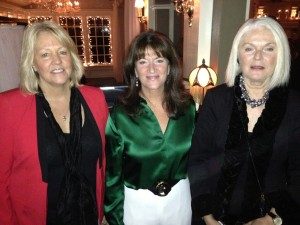 Town & Country's Annual Holiday Party was another smashing success!
2012's party was held at the Southampton Social Club. The SCC was dressed beautifully for the holidays.
We would like to extend special thanks to Ian Duke, the owner of this fine establishment and Scott Kampf, the Executive Chef for orchestrating such an outstanding event. The food was phenomenal! We had wonderful passed hors D'oeuvres along with delicious filet mignon, grilled tuna, chicken with cranberry & apple stuffing and butternut squash ravioli. Awards and bonuses were proudly gifted. We just enjoy this time of year and the opportunity to thank the very special Associates and staff at T&C!
A good time was had by all!